Superman, Meet Super Stan: Dr. Stanley Herring, Real-life Brain Safety Superhero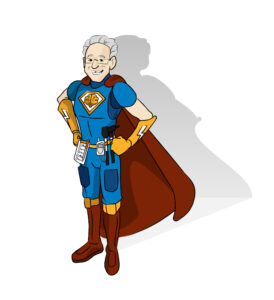 Dr. Stanley Herring is a true superhero. His engaging sense of humor and ability to connect with others has endeared him to patients and coworkers alike, but his powers are greater even than that. His work in sports medicine has improved and saved countless lives, empowered innumerable success stories, and paved the way for future developments in understanding, preventing, and treating brain injuries.
Throughout his career, Dr. Herring has managed the care of thousands of patients and contributed to over 100 scientific manuscripts. He championed the creation of The Sports Institute at UW Medicine, where he serves as senior medical advisor, and is co-medical director for Orthopedic Health and Sports Medicine and the UW Medicine Sports Concussion Program. A leader in his field and an unswerving advocate for sports health and safety, he's been recognized by the NFL, NHL, NBA, and NCAA, all of whom have sought his service as a medical advisor or independent patient care consultant, and he has served as a team physician for the Seattle Seahawks and Seattle Mariners. He also acts as a member of the United States Olympic and Paralympic Committee's Taskforce on Mental Health, a 13-member cohort that develops best practices, resources, and action plans to support the mental health needs of Team USA athletes and staff.
Dr. Herring's influence extends far beyond his titles and ties to big-name organizations. Those who know him best say that Dr. Herring is a warm, compassionate person with an easy laugh and an endless capacity for care. In 2009, that passion and care led him to play a leading role in the passage of Washington State's Zackery  Lystedt Law—the country's first comprehensive legislation to minimize concussion risk and safeguard young athletes. Over the next five years, each of the 49 other states and the District of Columbia followed Washington's lead, passing their own laws to protect young athletes. He was happy to help with many of those efforts as well.
In 2018, Herring helped author CDC's Pediatric Mild TBI Guideline—America's first evidence-based guideline for mild TBI. This was far from his first collaboration with CDC. He's provided expert insight for CDC's HEADS UP campaigns for over 15 years, enabling thousands of participants to recognize concussion signs and symptoms and act as advocates for concussion safety. He was the lead clinical expert on the first HEADS UP to Healthcare Providers online training in 2011 and has since supported the development of several other successful training programs and contributed to educational tools, including discharge instructions, clinical checklists, and tips for recovery.
Dr. Herring may wear glasses rather than a cape, but his achievements are as noble and gallant as any comic book hero's. His work has already made meaningful, lasting improvements for athletes and patients worldwide, and will continue to support the rapid advancement of brain injury treatment.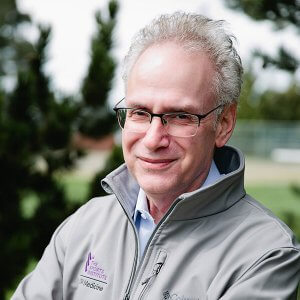 Dr. Herring is a UW clinical professor in the Departments of Rehabilitation Medicine, Orthopaedics and Sports Medicine, and Neurological Surgery. He is the co-medical director of Orthopedic Health and Sports Medicine for UW Medicine and co-medical director of the UW Medicine Sports Concussion Program. Dr. Herring holds the Zackery Lystedt Sports Concussion Endowed Chair.