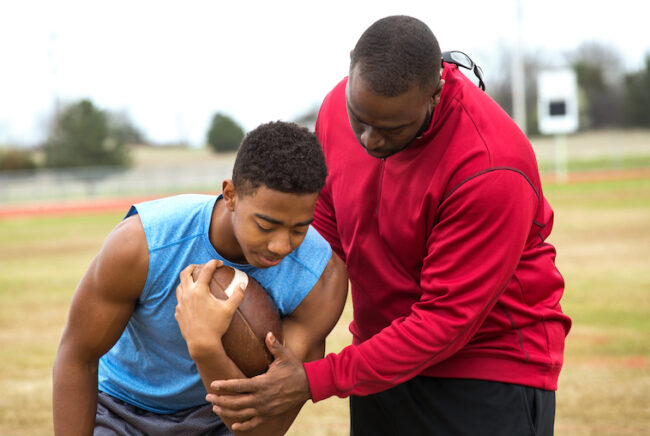 What Do Wayne Gretzky, Jerry Rice and Kristine Lilly Have In Common?
Medical organizations representing pediatricians, sports medicine specialists and others have invested considerable energy in recent years urging young athletes to play multiple sports instead of specializing in just one. They say youngsters may suffer fewer of the stresses that lead to burnout and overuse injuries and enjoy more opportunities to develop their talents if they play more than one sport well into their adolescence.
Many athletes and youth sports organizations agree.
Some of the greatest athletes of all time support early sport sampling and diversification. In the video documentary "In Search of Greatness," soccer legend Pele, hockey great Wayne Gretsky and NFL Hall of Fame wide receiver Jerry Rice talk about the other sports they played as kids.
Pele, the Brazilian soccer marvel voted world's best player of the 20th century, took up karate to learn how to fall. Gretsky, perhaps the greatest hockey player of all time, couldn't wait to grab his baseball glove after stashing his hockey gear for the summer. Rice, one of the most prolific receivers in NFL history, played basketball and ran track in high school, but did not play football until his sophomore year (his mother wouldn't let him).
Great athletes sample a variety of sports early on and later specialize, the documentary emphasizes.
'Let kids play multiple sports'
In a video produced for The Positive Coaching Alliance, Kristine Lilly, winner of two Olympic gold medals and two FIFA World Cups and one of the most decorated female athletes in U.S. history, says that exposing young athletes to multiple sports and different coaching styles helps combat over-coaching and burnout. "My biggest thing is to let kids play multiple sports," says Lilly.
"It's not just about teaching the game, but enjoying the game," she adds. "Because it's the fun that keeps us coming back, and the fun that makes it worth doing, I think."
In an accompanying video, Leslie Osborn says that during her time on the US Women's National Soccer Team, 19 out of 20 teammates said they'd played multiple sports until their senior year in high school.
What do the sports organizations say?
Several youth sports organizations have recently issued statements endorsing sport sampling and diversification.