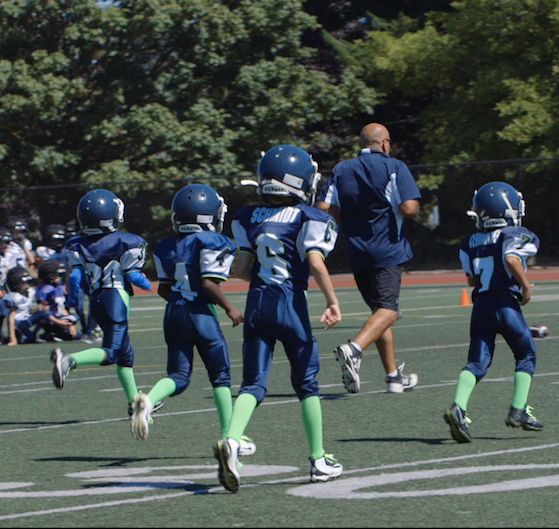 Four Keys to Minimizing Injuries and Maximizing Potential in Growing Athletes
Guidelines issued by several medical societies and sports governing bodies in recent years have reached an unusual level of consensus about four key elements of sports participation that seem to lessen the risk of overuse injuries and burnout in growing athletes and maximize their performance potential.
The guidelines uniformly express concern about children specializing in a single sport at an early age, often as young as eight or nine years old.
Simplified, their recommendations boil down to this:
Play more than one sport
Limit training hours and get enough rest
Take time off every year
Participate in an injury prevention exercise program
Some of the guidelines tailor their recommendations to specific age groups.
1. Play more than one sport
Groups ranging from the American Academy of Pediatrics (AAP) to a scientific panel assembled by the NBA agree that athletes should play more than one sport when they are young, and have ample time through their adolescence for free play and peer-led play such as pickup games. They strongly advise against specializing in a single sport year round, and encourage athletes to hold off for several years after puberty.
"An overemphasis on competitive success in youth sports may limit the benefits of participation," say John P. DiFiori, MD, and colleagues in the journal Sports Medicine. "Multisport engagement through childhood and adolescence is associated with reduced risks of overuse injury, and facilitates prolonged participation, psychosocial development, as well as long-term talent development."
For more on this topic, see The Sports Institute's companion article, Play More than One Sport to Be a Better, Healthier Athlete.
2. Limit training hours and building in rest
There is not enough good research to define with certainty the ideal amount of training and rest for young athletes. To fill in the gaps, experts consult their own experience and the experiences of others, including coaches, athletes and administrators.  The groups sometimes differ in their conclusions.
Some researchers recommend that children and adolescents train no more hours per week than their age, and spend no more than 16 hours per week in intensive training.

Under that scenario, a 10-year-old would play up to 10 hours a week; a 14-year-old up to 14 hours; and a 16-year-old up to 16 hours.

The American Academy of Pediatrics (AAP) suggests these may be useful guidelines, but they need more study. To lessen injury risk, it advises young athletes to take at least one or two days off per week from their main sport.
By contrast, doctors and researchers on the NBA's expert panel recommend considerably less time in an organized sport as well as optimal hours of sleep per night. For example:

For 10-year-olds, no more than five hours of organized basketball per week and nine to 12 hours of sleep per night
For 14-year-olds, no more than 10 hours of organized basketball per week and eight to 10 hours of sleep per night
For 16-year-olds, no more than 14 hours or organized basketball per week and eight to 10 hours of sleep per night
The implication of the NBA's guideline: youngsters are overscheduled and their calendars packed; if adults really want them to do other things, they shouldn't schedule basketball for two hours a day.
The NBA guideline also includes detailed recommendations for basketball tournaments and camps. "Cumulative, high-density competitions should be avoided," they say, because they elevate the risk of injury and fatigue, and may cause athletes to lose interest or motivation.
3. Take time off every year.
The AAP advises young athletes to "take at least three months off during the year in one-month increments from their sport."
The NBA recommends taking off "multiple months," depending on age; these range from 8 months away from organized basketball for 7-year-olds to two or three months off for high schoolers.
Like training limits, extended recovery periods may lower injury risk and aid in "psychological recharging," the NBA authors note.
4. Participating in an injury prevention program.
Research on injury prevention suggests that certain types of exercise programs can prevent injuries. Programs designed to prevent ACL tears and ankle sprains, for example, share a focus on neuromuscular and proprioceptive training—that is, in how athletes run, jump, land, cut, and sense the position of their bodies and joints. These often emphasize stretching, balance, agility, and strength. (See related articles by The Sports Institute, Ankle sprain prevention: What works? and Preventing ACL injuries in female athletes)
Examples of ACL tear-prevention programs include the FIFI 11+in soccer and LaxPrep program in lacrosse, as well as more than a dozen others.
The NBA guidelines recommend participation in injury prevention programs, but acknowledge that basketball-specific programs need further study.
Bottom line
Despite occasional differences in specific recommendations, there is growing consensus in the medical community—and increasingly greater recognition among major sports organizations—that early sports specialization may be neither healthy for youngsters nor the best way to develop talent and grow participation over the long term.
Future research will need to test the guidelines to see if they achieve their aims.